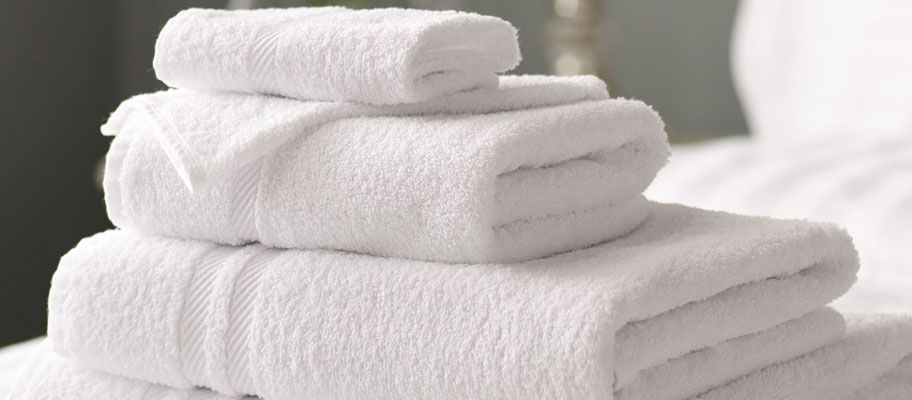 Towel Size Guide
This simple towel size guide will enable you to order the correct items for your business/facilities purposes.
Supplying Bath Sheets, Bath Towels, Hand Towels, Sweat/Gym Towels, Face cloths & Bath mats on a weekly regular delivery service. All products come in either white or black, so make sure to state your chosen colour in your enquiry.
All towels are of a high quality 500gsm as standard, but if you require a higher grade of gsm for a more luxurious feel then please note this in your enquiry.
Laundry process
The towels are washed at high temperatures, dried and hand folded and because each towel is hand folded and visually checked any that are not up to standard can be removed immediately. This process will ensure you only receive high quality towels on every delivery.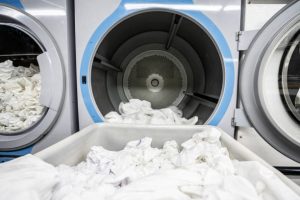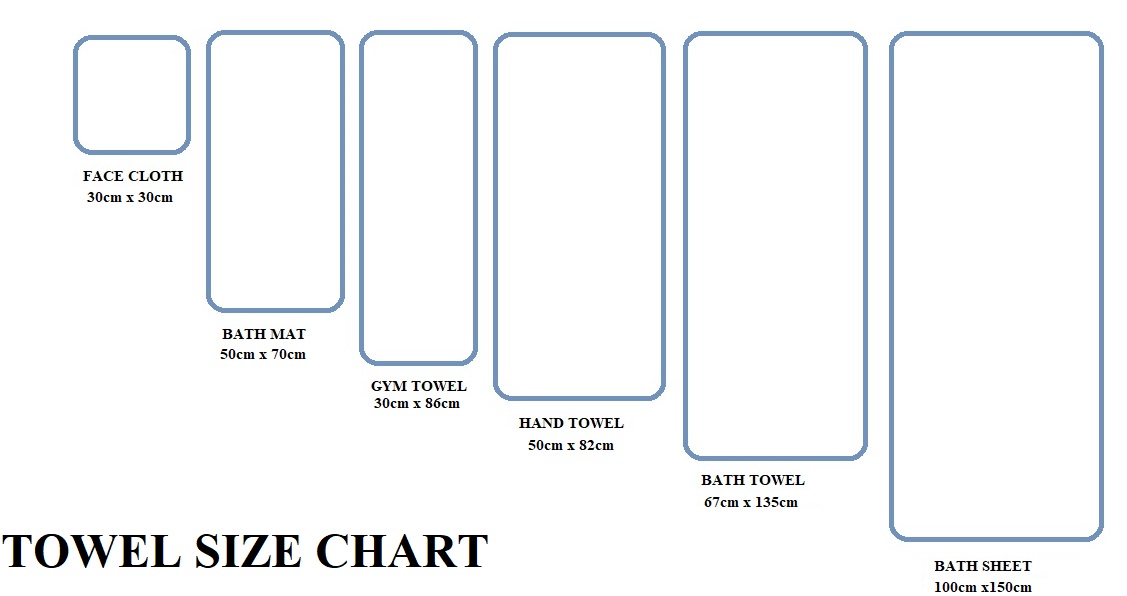 Towel Size Options
Towels can be delivered in any manner of size combinations and quantities. So whether you require x500 hand towels and x200 Bath Sheets or perhaps only x1000 sweat towels, we have the stock onsite to cover all of your needs.
Each towel size will be packed separately meaning hand towels will be in a separate bag to bath towels etc... This way of packing makes it easier for you to manage your stock.
More than one site...
We have this covered as we can also quote for multiple sites.  This means each site will be treated independently, providing you with an individual detailed quote for each one. Deliveries are made to each site separately.
Plus we have enough stock onsite to cater for large order quantities, whether its 2000 or 10000 towels we will fulfil your order.
Please check out our current price list and if you have any questions relating to any of the information listed above then please do not hesitate to contact us on 01268 691 222.