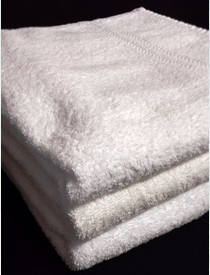 ONE OFF TOWEL HIRE PRICES
Our one off towel hire is for a 5 day hire period, if required for longer then there will be a small charge for additional hire.   Whether you have organised a private pool party or furthermore a stadium size concert requiring towels, we offer an individual one off towel hire service to suit any obligations, towels delivered to your door ready to use.
Moreover, no stress of where to store the towels/ bath robes when finished,  just bag them back up in the laundry bags provided ready for collection.  Hassle free towel hire.
Amongst organising the event, with plenty on the "things to do list"  deliveries can be arranged prior to your event date, to ensure safe arrival of towels and eliminate any last minute stresses. 
Every event is individual and so are their towel demands, because of this it is important that we can supply a multiple of towel variations to meet the needs of our customers. This being said, please confirm your combination towel order via our contact us  page for a full quotation; For example 100x bath towels white and 50x hand towels black.
As standard our towels are for hire in white or black being 500gsm.  Additional colours are available upon request, pricing for these will vary. 
The prices specified below are per towel, excluding VAT. 
Do not hesitate to contact us with any questions, our team are certainly here to help all you have to do is ask!  They can have a no obligation quote sent to you within 24hrs.
Hand towels approximately  50cm/90cm   
1-49        White £1.50        Black £1.80
50-99      White £1.34        Black £1.64
100-199  White £1.18        Black £1.48
200-499  White £1.06        Black £1.36
500+        White £0.94        Black £1.24
Bath towels approximately 70cm/130cm
1-49        White £1.80        Black £2.20
50-99      White £1.60        Black £1.95
100-199  White £1.40        Black £1.75
200-499  White £1.25        Black £1.60
500+        White £1.10        Black £1.45
Bath sheets approximately 100cm/150cm 
 1-49       White £3.24        Black £3.96
50-99      White £2.88        Black £3.51
100-199  White £2.52        Black £3.15
200-499  White £2.25        Black £2.88
500+        White £1.98        Black £2.61
Looking for something else …
Gym/ Sweat towels, bath robes, face cloths are a among a few of our favourites also available for one off hire, prices for these are available on request. As a result the greater the order the better unit price per item we can provide.
So, no matter the size, or towel type, they will be hand folded, bagged separately to keep them uniform and easy to identify.
Can't see what you are looking for?…
Simply contact the office either by email to denise@1stclasslinen.co.uk or via telephone 01268 691222 where our staff will be at hand to help.
In contrast for long term towel hire service visit the regular towel hire prices and how it works.